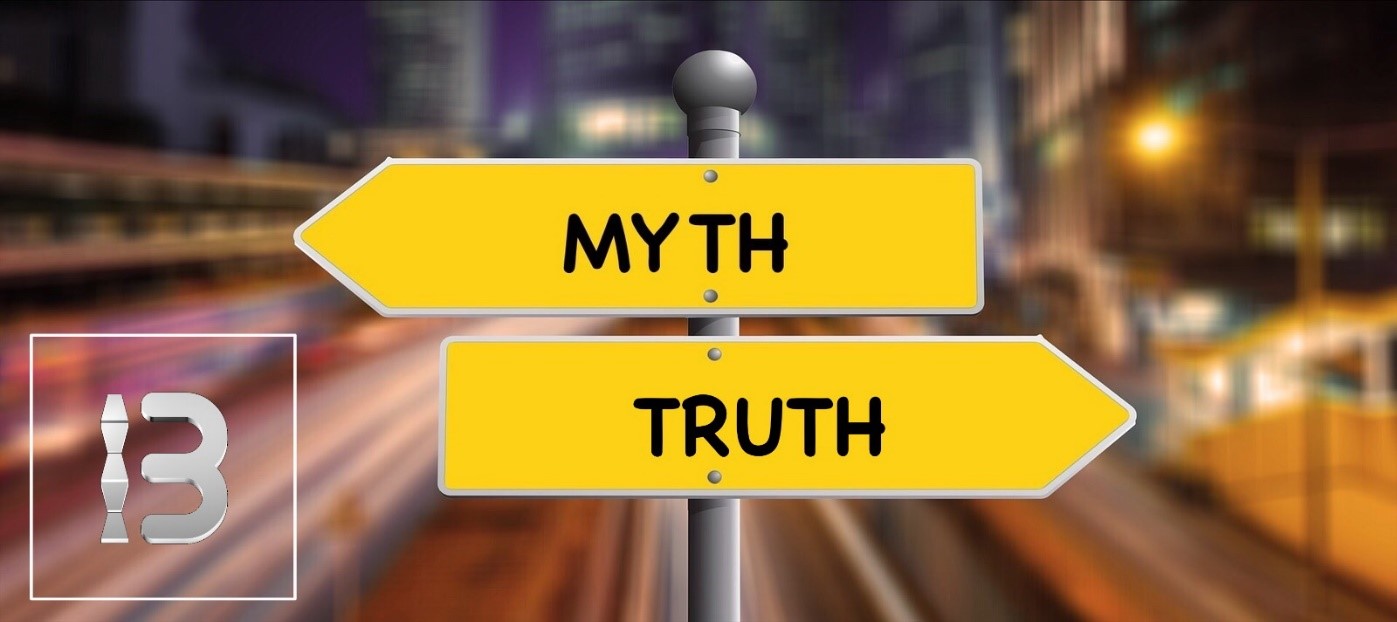 by
Monica Beffa
ESTATE PLANNING
MYTH vs. TRUTH
Majority Canadians do not have a will – the most basic estate planning step. They should.

According to a new poll, 51 % of Canadians don't have a Will. 25% of the Canadians said that they don't have a Will because they are "too young" to worry about it; 23% said they don't have enough assets to make a Will worthy, while 8% said that they "don't want to think about dying."
During meetings with clients I often come across commonly held myths about Wills and estate planning which this blog will attempt to dispel.
Myth #1: The government will take all my property if I don't have a Will
TRUTH: If you pass away without a will, provincial government will apply its laws of intestacy to determine who will get what. Generally, your spouse and children are first to inherit your assets. In rare cases when no relatives are found, your estate may go to the provincial government.
Myth #2: Estate planning is just for the wealthy
TRUTH: Estate planning is less about the money you have and more about the protection of your family. Having a Will guarantees that your assets will be divided to the people you love. A good estate plan allows for the transfer of property or business interests according to your wishes, not according with the law which will minimizes the impact of costly probate and allow more of your assets to be transferred to those you love. It also provides for care of a surviving spouse, minor or disabled child, and tax minimization.
Myth #3: I'm too young for estate planning
TRUTH: Estate planning if for everyone. We never know when we might need a Will and by then, it may be too late. It doesn't matter whether you are young or old or your estate is large or small; it allows you to control who receives it. Also, you need a plan in case you have an accident, or a terminal illness and you cannot make medical decisions for yourself.
Myth #4: My family will look after my children
TRUTH: If you don't appoint a guardian for your children, in the event of your death, the fate of your children would be decided by the provincial government, who may elect to place your children in care. Thus, it is crucial for new parents to have wills drawn up. A Will gives you the power to control your children's future and make sure they are cared for by a person you trust.
Myth #5: I don't need a Will, my spouse or partner will automatically inherit all my estate
TRUTH: Spouses are not always the sole inheritor of property when their partner dies. Without a valid Will, the estate doesn't automatically go to your partner, but ends up being distributed according to provincial intestate rules which are different for married and common-law couples. Likewise, your partner may not automatically have the ability to make medical decisions for you in the event you cannot do so; they need a legal power giving them that authority.
Myth #6: I don't need a Will, my family can do "the right thing"
TRUTH: Unfortunately, if a person dies without a Will, their family will have little say in the matter, whether they know the deceased's wishes or not. Without a Will, the family will lack the power to make many important decisions. Wills cover not only the finances, debts, and property, but who has legal authority over the children. A Will is a very caring thing to do for your loved ones and offers you the peace of mind that the people you care about will be taken care of when you are no longer around.
Myth #7: Estate planning is only used for distributing assets
TRUTH: Distributing assets is a big part of estate planning. In addition, without proper planning, almost half the value of the assets could disappear to cover taxes and probate fees. However, there's more to it than money. It's about relationships and taking care of those who are dependent on you if something were to happen. An estate plan creates peace of mind, knowing your loved ones are being looked after.
Myth #8: My debts will disappear with me
TRUTH: Any debts that you leave when you pass away will be paid from estate's funds. Once these have been paid the remainder of your estate will be distributed in accordance with your wishes expressed in the Will.
Myth #9: This is a morbid subject. If I start thinking about my death, I am going to jinx myself
TRUTH: Sadly, some people are superstitious. Death and taxes are a certainty and a good estate plan helps with both. Not having a Will, it will only make things more difficult for your loved ones.
Myth #10: I can, so I should do-it-myself
TRUTH: But should you? Do-it-yourself products are a bad idea because it requires reliance upon a software algorithm. Estate Planning deals with family and every family's circumstances are complex and unique. Software algorithms are designed for a limited amount of options and cannot possibly address every issue. These products are terrible substitutes for human professional experts in estate planning. Plus, you are required to sign a waiver that you don't receive "legal advice". Given the supreme importance of your Will being done right and the consequences of it being done wrong, do-it-yourself plans are dangerously inadequate.
Making a Will shouldn't be a stressful experience and at Beffa Law we have expertise in professional Will drafting, so you can be sure of a qualified and compassionate service. The process is quick (1 hour) and saves months or years of pain for the family that you leave behind. It also ensures that most of the estate stays with the family.
Make an appointment with an estate planning lawyer today. For more information visit www.beffalaw.ca or call us at (416) 856.7631.