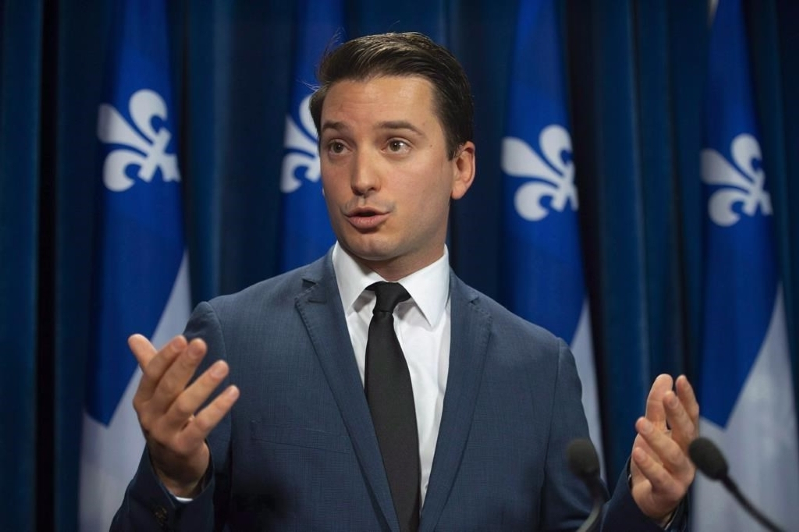 by
Monica Beffa
Quebec To Increase Immigration Levels To 52,500 By 2022
June 7, 2019 – Immigration levels to Quebec could reach 52,500 by 2022 under new proposals introduced by Quebec provincial government.
During the last Quebec election campaign, the Coalition Avenir Québec (CAQ) introduced a temporary reduction of its immigration levels. The CAQ decreased immigration by about 20% in 2019, from 52,000 to 40,000.
Immigration Minister Simon Jolin-Barrette said that Quebec aims to gradually increase immigration by 3,000 to 4,000 annually from 2020 until 2022, when it will return to about 52,000 annually in order to address the province's labour shortage and "to allow both state and civil society actors to provide all immigrants to the province with the tools they need to successfully integrate into Quebec society."
The CAQ introduced a temporary reduction of its immigration levels to address concerns that newcomers are not integrating into the majority French-speaking province.
By enacting Bill 9, Québec plans to cancel thousands of existing skilled worker applications in order to transition to the new Québec Expression of Interest system, which is similar to the federal Express Entry system.
"That's really important that we need a step back for the year 2019 and after that, when the immigration system is repaired, we'll be able to get more immigrants but in the immigration categories to answer the need of the Quebec work market," the Immigration Minister said.
The proposal targets incremental increases each year, with a maximum of 44,500 to be admitted in 2020, 47,500 in 2021 and 52,500 by 2022. Of this numbers, 65 per cent would be selected through Quebec's economic-class immigration programs compared to 59 per cent this year.
The government's immigration budget will also rise by $146 million per year to help immigrants adapt better and learn French.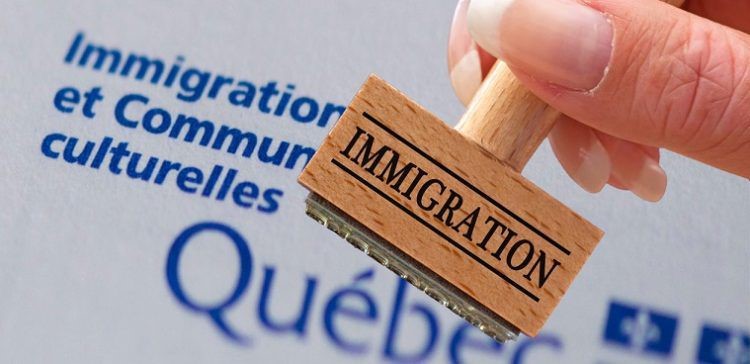 The CAQ's immigration reforms have been criticized as unfair to the province's labour needs. The CAQ's move to dismiss a backlog of more than 18,000 pending applications to the Quebec Skilled Worker Program under Bill 9 was blocked by a court order in February.
Quebec Skilled Worker Backlog
| | | |
| --- | --- | --- |
| | Applications | Dependents |
| Number of pending applications | 18,000 | 45,000+ |
| Number of people working/studying in Quebec | 3,700 | 9,250 |
| Number of applications concluded monthly | 2,000 | 5,000 |
| Number of applications accepted monthly | 1,000 | 2,500 |
Minister Simon Jolin-Barrette said the applications submitted under the Quebec Skilled Worker Program on a first-come first-served basis was not in touch with Quebec's workforce needs. Quebec's Expression of Interest system is a better fit for Quebec's efforts to tailor the selection of skilled workers to actual labour needs in the province, Minister Jolin-Barrette said. The CAQ's proposed immigration reform which would match immigrants' job skills with Quebec's employment needs is an essential solution before more people come to Québec.
Other proposals outlined in the new document include:
Favouring foreign workers and foreign nationals with a degree in Québec who meet the province's labour market needs and who are already living in Quebec as temporary residents;
Favouring skilled applicants with in-demand training or a validated job offer who match short-term labour market needs in Quebec;
Expediting the arrival of economic-class immigrants in order to respond more quickly to Quebec's labour needs;
Supporting efforts by employers in all regions of Quebec to recruit temporary foreign workers by reducing delays before their arrival and to facilitate procedures to meet the needs of the workforce. short-term work;
Promoting the selection of immigrants who know Quebec's democratic values and the values enshrined in Quebec's Charter of Human Rights and Freedoms;
Expanding the number of adult immigrants who speak French by expanding access to government-run French language training; and,
Encouraging the permanent immigration of young people to counter the province's ageing and declining population.
Bill 9 is not yet passed and, until it becomes law, the immigrant selection system will stay the same.