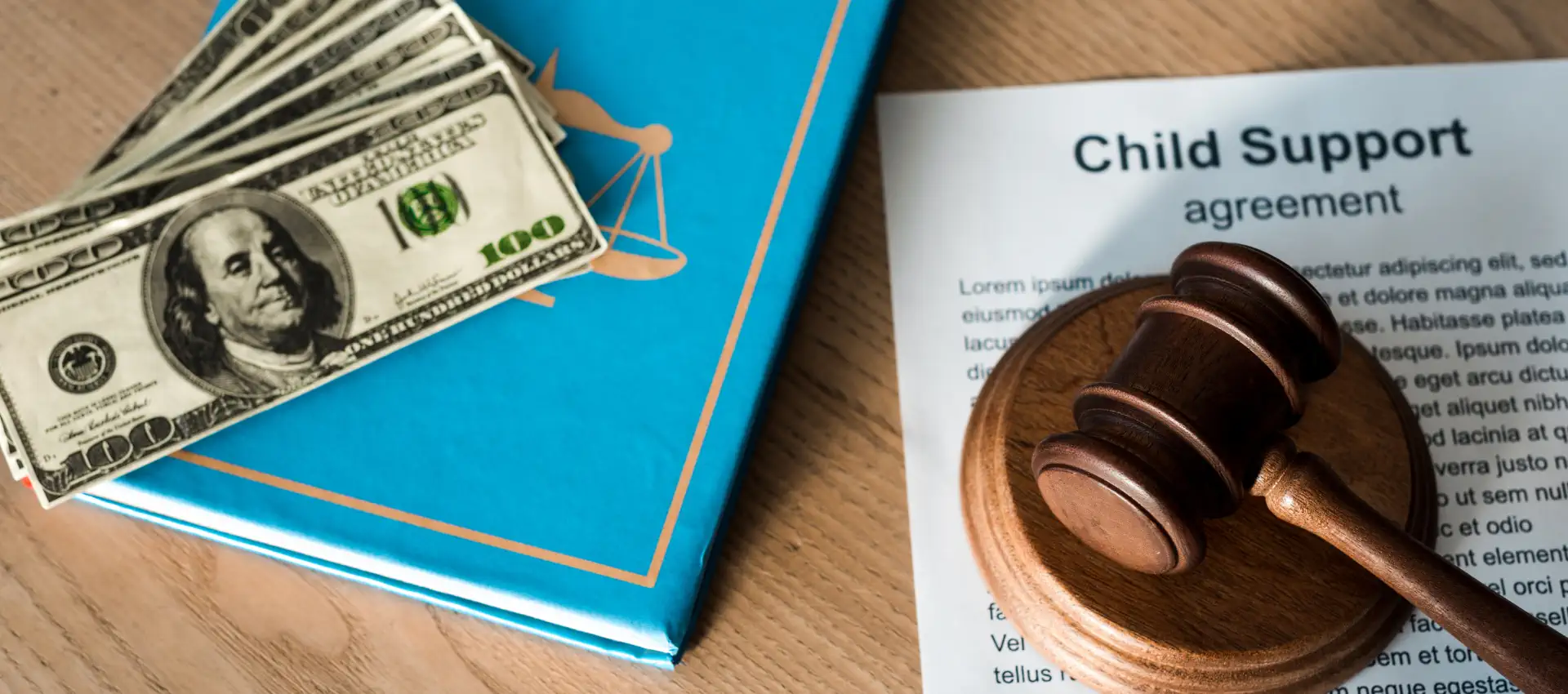 by
Monica Beffa
Demystifying Ontario Child Support
Understanding how child support works in Ontario can be confusing, especially when going through a divorce or separation. This form of financial help is crucial in ensuring the wellbeing of children during and after the transition. This blog aims to reduce the stress and shed some light on everything you need to know about Ontario child support. 
How is child support determined?
If you need a child support calculator in Ontario, the amounts are primarily determined based on the Child Support Guidelines. If you are divorcing, you can make child support claims under the Federal Divorce Act , and the payments will be determined by the Federal Child Support Guidelines. If you are unmarried or separating in Ontario, you can apply for child support under Ontario's Family Law Act. Regardless of your situation, the Child Support Guidelines remain the same.
Child support takes into account the annual income of both parents and the number of children. The guidelines provide a formula to calculate the amount of child support, which you can find here.
Since these are guidelines, they may not necessarily reflect the exact amount you will have to pay or receive, but they serve as the baseline amounts. Other factors can influence the amount you will pay or receive, and we will discuss them below.
Is my son/daughter considered a "child" ?
The payment of child support depends on the number of children involved. Legislation determines what qualifies as a "child."
Under the Federal Divorce Act, which applies if you are seeking a divorce, a "child of the marriage" refers to a child who is under the age of majority and who has not withdrawn from their charge. It can also include individuals who have reached the age of majority or older but are under their parents charge due to illness, disability, or other reasons.
Ontario's Family Law Act, which applies to those who were never married or those married but seeking separation, defines a child slightly differently. It encompasses unmarried children who are under the age of majority or enrolled in full-time education. However, it does not include any child over 16 who has withdrawn from parental control. The court has read in and amended the definition of a child in the Family Law Act to align with the Divorce Act, allowing children over the age of majority with a disability or illness to be considered as children.
Who pays for child support?
Usually, the parent who has custody of the child receives child support. However, the payment arrangement depends on how custody is determined. Determining the legal parents of the child is necessary before deciding which parent will pay support. Legal parents can include biological or adoptive parents, as well as individuals who have assumed a parental role. This means that even if you are not the child's biological or adoptive parent, but have acted as a parent, you may be considered a parent to the child.
Factors that can influence how much child support you pay or receive
There are several factors that can determine how much child support will be needed. Apart from annual income, the custody arrangement, special/extraordinary expenses can influence child support.
Custody arrangement
The amount of support you will pay depends on the custody arrangement of the child or children. Parenting time refers to your right to spend time with your child or children. The court can deny parenting time if it determines that it is in the child's best interest, but these situations are rare and usually occur only in extreme cases. Parenting time can be outlined in a parenting plan, separation agreement, or court order. It can be fixed, meaning that both parties have agreed on specific days for each parent. For example, your children may stay with you every weekend or every other weekend. Alternatively, it can be open, allowing parents to establish flexible arrangements that suit their lives.
There are three categories of parenting arrangements:
Shared parenting time occurs when a child resides with each parent for at least 40% of the year.
Split parenting time means that each parent has custody of one or more children for most of the time.
Majority parenting time refers to a situation where a child lives with one parent for over 60% of the year.
Split Parenting Time
Calculating child support under a split parenting time arrangement will require figuring out the income of the parents and calculating the difference between the amount that each parent would otherwise pay if a child support order were sought against each of the parents.
For example, Jack lives with one child, while Jill lives with two children. Jack's income is $100,000, while Jill's is $80,000. Jack is responsible for payment for the two children that live with Jill, meaning the minimum child support would be $1471 per month. While Jill would be responsible for $745 in child support for the one child that lives with Jack. The difference is then calculated, and that difference is what is owed from the higher income spouse to the lower income spouse. This means Jack will have to pay $726 in child support to Jill each month ($1471 – $745 = $726). This is called a "set off"
Shared Parenting Time
Under a shared parenting time arrangement, a court may reduce the amount of child support you would pay if you exercise a right of access to, or have physical custody of, a child for at least 40% of the time over the course of a year. The court will consider the applicable child support table for each of the parents, adjust for the increased costs of shared custody arrangements and adjust for other conditions, means, needs and other circumstances of each parent and any child. It is possible that the amount of child support you owe or receive can be reduced in this situation.
Majority Parenting Time
If a child lives with a parent for 60% or more of the year, the other parent will pay the guideline amount of child support based on their income.
Special / Extraordinary Expenses
The Child Support Guidelines indicate that child support payments can take into account special expenses. The parents will divide the additional special or extraordinary expenses in proportion to their incomes, in addition to the guideline amount that the payor must pay for child support. In some cases, the child may also contribute to extraordinary expenses, with the remaining cost being split between the parents based on their incomes.
Special expenses encompass various items, including childcare expenses when the parent with the majority of parenting time needs to work, is ill or disabled, or is pursuing education or training for employment. Medical and dental insurance premiums specifically related to the child, as well as health-related expenses beyond insurance reimbursement, may also be factored in. Additionally, support for the post-secondary education costs of the child or children can be requested.
Extraordinary Expenses
The guidelines stipulate that extraordinary expenses may encompass costs for primary or secondary school education or any other educational programs that cater to the children's unique needs, and extraordinary expenses for extracurricular activities. When a court evaluates extraordinary expenses, it takes into account the cost of the expense relative to the income of the spouse requesting the amount, the type and quantity of the educational programs and extracurricular activities, the child's special needs and talents, the total cost of the programs and activities, and any other similar factor deemed relevant by the court.
For example, Jack and Jill are divorcing, and their son Jimmy is a highly skilled hockey player. His coaches believe he has a chance to get scholarships for university and even go into the NHL one day. If Jill has majority parenting time with Jimmy and receives child support payments from Jack, but Jill cannot afford to pay for all of Jimmy's hockey equipment, fees and travel expenses, the court can take this into account and increase the amount that Jack will pay in child support so that Jimmy can continue participating in hockey.
What if I cannot pay child support?
Why Should I Speak to a Lawyer about Child Support?
When going through a divorce or separation and there are children involved, the issue of child support will arise. It is crucial to seek legal advice regarding your obligations in this matter. Additionally, it is important to understand that child support is not a right you possess, but rather it is recognized as the right of the child.
If you are obligated to pay child support, you will make payments to the parent with primary parenting time, rather than directly to the child. On the other hand, if you are the parent who receives child support, you will exercise discretion in how the funds are utilized for the child's best interest.
Understanding your rights and responsibilities in relation to child support is essential. Consulting with an experienced lawyer will provide you with clarity regarding the amount of support you may have to pay or be entitled to receive on behalf of your child or children. An experienced lawyer will offer guidance, protect your rights, and assist you in navigating the child support system.
Beffa Law is a family law firm serving Oakville, Burlington, Milton, Mississauga, and other areas west of the GTA. We offer assistance in separation, divorce, and mediation along with other practice areas. If you have any questions about family law, give us a call at 647-812-8462 , email us at info@beffalaw.ca or set up an appointment.