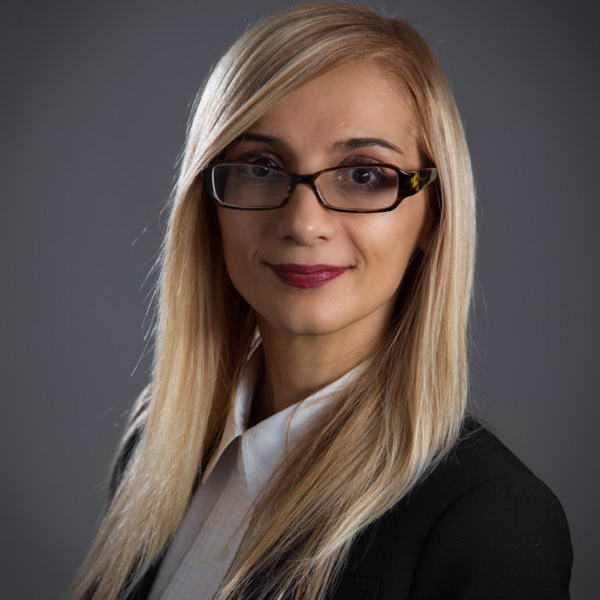 VCARD
Monica Beffa
Practice Areas:
Real Estate, Wills & Estates, Immigration, Business, Family.
Location:
Oakville, Ontario, Canada
Practice Highlights
Monica holds a Bachelor's in Civil Law (L.L.B.) degree from University of Bucharest, Faculty of Law, Romania. She obtained her Juris Doctor (J.D.) degree from University of Ottawa, Faculty of Law and was admitted to practice law in Ontario. She also completed an Immigration and Refugee certificate where she refined her knowledge and practical skills in Canadian Immigration law. Monica articled with a well-known civil litigation law firm where she focused on complex civil litigation and class action.
Monica excels at research and writing and has published in SLAW, Canada's online Legal Magazine on the topic of legal research and professional responsibility. She worked as Research Assistant to Professor Michael Geist at University of Ottawa and participated as a volunteer case worker at Pro Bono Students Canada.
Prior to starting her own practice, Monica worked as a paralegal with top Bay Street law firms in Toronto, where she gained valuable legal experience in different practices.
After years of working in small and big law firms, Monica understood that the legal process can become a frustrating experience for the clients. In her practice she will do her best to avoid ambiguity, offer personalized attention to the client and minimize what is in many cases an already stressful situation. She will provide her clients all required information and help them securely navigate the Canadian legal information map.
Practice Areas
Real Estate

Wills & Estates

Immigration

Business

Family Law
Organizations & Memberships
Monica is a member of Law Society of Ontario and Women Law Association and Toronto Lawyers Association.