Oakville Real Estate Lawyers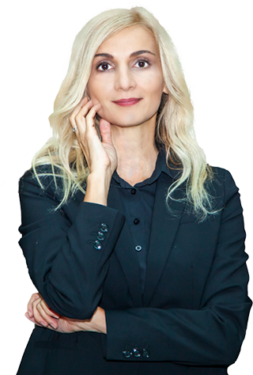 Review the Agreement of Purchase and Sale.
Conduct and review title searches for any defects in the title.
Submit requisitions on the title and review the responses.
Conduct and review writ and execution searches.
Secure title insurance and all correspondence with the title insurance company.
Examine draft transfer deeds and draft closing documents.
Review the statement of adjustments.
Draft documents and statements in accordance with Land Transfer Tax Act.
Draft documents to apply for first-time home buyer rebate for the client.
Correspondence with the lender and banks.
Review the certificate of insurance.
Meet with client to explain and sign all legal documents
Close the purchase transaction and securely transfer funds
Register transfer
Report to client, lender & realtor about closing
One in person appointment or remote signing on zoom
After office hours appointment
CLOSING COSTS NOT INCLUDED IN FEES
Review the Agreement of Purchase and Sale
Draft the Deed and land Title transfer
Draft Statement of Adjustments
Conduct and review title searches for any defects in the title
Review and respond to requisition on the title
Draft all documents relating to the sale of the property
Meet client to explain and sign all legal documents
Close the transaction and securely transfer funds to all parties
Ensure registration of transfer
Report to client, lender & realtor about closing.
Open a sale file and access to client portal
One in person appointment or remote signing on zoom
After office hours appointment
CLOSING COSTS NOT INCLUDED IN FEES
Law Society Levy $65;
One Mortgage payout with a Tier 1 bank $200+HST
Software & Conveyancing Charges $225+HST;
Flat disbursements cost $275+HST includes one title search
Review mortgage instructions for refinancing.
Conduct and review title searches for any defects in the title.
Conduct and review writ searches and execution searches.
Secure title insurance and all correspondence with the title insurance company.
Review mortgage instructions.
Draft all mortgage documents
Register mortgage documents.
Extensive correspondence with the lenders and banks.
Receive mortgage funds.
Review certificate of insurance.
Meet with client to explain and sign all legal documents
Close the refinance transaction and securely transfer the funds
Register mortgage on title
Open the refinance file and access to client portal
Report to client, lender & realtor about closing
One in person appointment or remote signing on zoom
After office hours appointment.
CLOSING COSTS  NOT INCLUDED IN FEES
Title Insurance (as per Invoice) – CALCULATE
Registration Costs/ per Mortgage $78.79;
One Mortgage payout with a Tier 1 bank $200+HST
Software & Conveyancing Charges $225+HST;
Flat disbursements cost $275+HST includes one title search
Monica, , you have a very dynamic and hard working team. This is my first experience with you and your clerk, Shirisha, and I am definitely a happy and grateful client.
I would like to acknowledge Monica and Shirisha for their excellent work with the closing transaction of my new home. They acted in the most professional and calm manner at a time when I was panicking. With their calm demeanor and thorough explanations they were able to put me at ease. They kept me informed throughout the entire process and were timely in returning my phone calls and emails. I was very impressed with their level of service as I had called them a couple of times late in the evening and on weekends and both of them were always available.
I will definitely recommend them to any of our friends that will be selling or buying property in the future.
I wish Monica and Shirisha all the best in their careers.
Real Estate Client
Positive: Professionalism, Responsiveness
Working with Monica and Shirisha has been a great pleasure! They were very responsive and informative in helping me close my home. I would recommend them to anyone! Thanks again for your help!
Google Review
Monica was very professional and knowledgeable, she took the time to explain all the procedures to us. She ensured we felt comfortable with every step of the transaction. She was friendly, approachable, responsive to our questions and worked quickly, making the entire process quick and efficient. We were very happy with her service and we certainly recommend her services to others. (Thank you for your help, Monica!)
Real Estate Client
Positive: Professionalism, Quality, Responsiveness
Great help, fast and very professional service!
Google Review
Positive: Professionalism, Quality, Responsiveness, Value
I highly recommend Monica, as her expertise gave me peace of mind and my case was solved without any additional interference. She is firm when it comes to the case, yet friendly and patient when you talk to her.
I will be looking for her help in the future!
Google Review
Positive: Professionalism, Quality, Responsiveness, Value
Have been represented by this law firm in a couple of real estate transactions. Easy to deal with, professional, and quick. Everything was a breeze, signing was virtual, and I felt my interests were well protected. Thank you, Monica & team!
Google Review
Positive: Professionalism, Quality, Responsiveness
Monica was very professional and gave us great advice on the sale of our house. Whenever we called, she always had time to give us answers to our questions to set our minds at ease.
Thanks for looking after us so well!
Google Review
Positive: Professionalism, Quality, Responsiveness, Value
We had a very complex deal that we were able to close only because Monica and her wonderful clerk Shirisha were very knowledgeable, patient and hard working. We want to thank you for all your hard working and dedication. We really appreciate it all .❤️
Google Review
Positive: Professionalism, Quality, Responsiveness, Value
Monica Beffa and her team recently helped us sell our house. We had no idea what to expect from the entire experience and, frankly, were slightly terrified of the legal side of things. We had many questions, some quite silly, but Monica's patience was absolutely incredible. Her pleasant and reassuring manner were so appreciated at such a stressful time! Her team is also extraordinarily responsive, an absolute pleasure to work with. Together, they helped make the transaction a quick, painless experience. We have recommended their services to some of our closest friends, will continue to do so, and will absolutely return to them for any future legal needs.
Google Review